"Peak Communications completed a project for Straus Family Creamery in Marshall CA during the most unfavorable rainy and stormy weather conditions including driving a long distance to reach our location. I heard rave reviews about their excellent work ethics and professionalism from my team at the Creamery."
Straus Family Creamery, Petaluma.

Peak Communications has done work for us on numerous occasions. We required wire installation on the surface of the walls and were very happy with the work- it was both clean and precise. I would highly recommend Peak Communications to anyone looking for cable installation
. 9-8-11, An Online Learning Network Company, San Mateo, CA
"We've had Peak work on our new facility twice. Once for running network and telephone cabling, and once to install PA speakers in numerous locations. Their pricing was very competitive and the work was done quickly and professionally. Peak Communications

was careful to ensure that all work was thought out thoroughly and helped us in selecting the right materials for each job. We are very pleased with the work that was performed."
Imtec Acculine, Inc. Fremont, C
A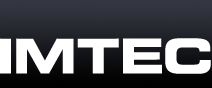 "Working with Peak was very easy. They showed up and fineshed the job on time with no issues."
Wells Fargo Financial Advisors, San Jose, CA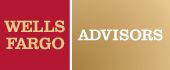 "Peak Communications performed all of the cabling requirements for my 9,000 square foot office. The job was done on schedule and within budget. I was impressed with their performance and flexibility, and I would recommend Peak for your cabling installations." Business Partner, Santa Cruz, CA

"Peak Communications
ran Ethernet cables in ceiling mounted cable supports of our warehouse. The lead tech and his crew were quick and efficient. They offer an excellent warranty and their price is reasonable" American Bantex Corportation, Burlingame, CA

"
We contracted with Peak Communications to construct and wire our computer network in our office space. The building is quite old with the panel room in the basement and the previous tenant had wired the space very poorly. Peak re-wired the offices and the system is now functioning flawlessly. The project was completed on schedule and for the quoted price even though there were some unexpected conditions which made the install more complex than originally thought" HSR Inc. San Jose, CA

"Being the asst. Network Manager for a bay area health care agency with 450 users and 7 locations, I've had to enlist outside vendors for cabling and network hardware expansion projects. I contacted Peak Communications and decided to include them in the bidding process. Their bid was competitive and submitted in a timely manner. I awarded them the project, and was very pleased and satisfied with the work; their staff was highly knowlegable and competent; it began on time, was completed on time and done in a very professional and friendly manner. A short time later, we had a larger project to complete, I returned to Peak, and once again was very impressed with their work, the project was completed cleanly, and beyond industry standards, adhering to the original quotation regardless of any "surprises" that can commonly occur with such network expansion projects. Without a doubt I will contact them first with any future projects that will occur and highly recommend their services. Along with the excellent install work, they were very thorough with the "after install" testing and even were thoughtful enough to contact us some time after to inquire as to the performance, an added plus to the profile of their company." Momentum For Mental Health, San Jose, CA
"As owner of an electrical contracting company I often have customers ask If I know of any data/ voice cabling contractors and I always refer Peak Communications to them. Their work is done with quality, they complete a variety of low voltage cabling required projects, are up front with their pricing, and ensure that their projects are completed as promised." Silver Creek Electric, Milpitas, CA

More testimonials coming soon!